Biker Social Media Taking Off: Reviews of Top Biker Social Networks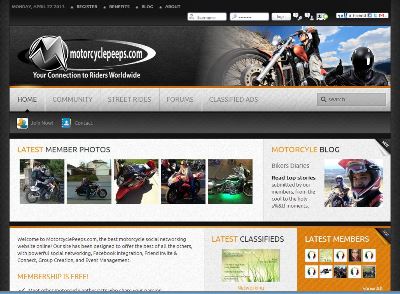 In only the last two years, thousands of motorcycle enthusiasts have joined biker social media sites in droves. No longer stuck dealing with the masses on Facebook or Twitter, bikers have their own online community, or rather a whole bunch of online communities to choose from.
There are plenty of reasons this is a good idea. It gets bikers together to share experiences, knowledge and tips, and bonus, there are almost never pictures of people's cats. What's not to like? And honestly we can't always be riding with our biker pals. Sometimes a biker social network is the next best thing.
But why now?
Why are biker social networks suddenly so popular? We see four likely trends converging to create this situation.
1. First, people are buying motorcycles again. The recession is over and people have money not only for bikes but to plan trips, make repairs and more. Even CNN Money agrees: Hog Wild: Harley-Davidson sales are rolling again.
With more people investing in the lifestyle, there is naturally going to be more interest online. People want answers to questions about what bike to get, how to fix that scratch on the fender, where the best rides in North Carolina are, you name it. And then there is just the desire to talk to others who share their passion.
2. The second trend is niche social networks are big business. Not everyone can found the next Facebook, but the next Facebook for bikers ... or eco-friendly types or knitters or parents, that's a bit more doable. And to let you see behind the curtain, marketers love the kind of targeted audience these niche social sites provide.
3. Third, the demographics of motorcycle riders are changing. Boomers, Gen X and Millennials are all riding these days and they all have their own style when using the Internet. Different biker social networks try to meet these different styles, but the bottom line is that no matter the generation, so much time is spent online that it's natural that people would want to come together to talk about their affinity for motorcycles.
4. Fourth, biker culture is going more mainstream. From biker reality shows such as the questionable "The Devils Ride" to gritty dramas like "Sons of Anarchy", people are interested in the biker lifestyle, and it's affecting more than just entertainment. Fashion is making a nod as well. This fall biker jackets and vests are expected to be a popular trend even for people who have never sat on a motorcycle.
So, this is definitely a thing, for now, but you might be wondering which sites are actually worth your time. If so, read on.
Biker Social Network Sites
Let's jump in with the true biker social media sites. These sites offer more than just a forum. They feature user profiles, photos, and multiple interactive functions. I'll review each, but know that this is just a sample of what's out there.
Cyclefish.com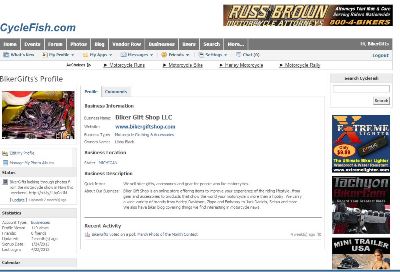 Probably the most comprehensive and well-maintained of the biker social networks I've tried. The interface is clean and well-designed, and the community is very welcoming to new members. Just post a greeting in the new members forum and you'll like make 10 new friends right away. Besides an active forum, the site features public biker and motorcycle blogs, a motorcycle event calendar with events you can look up by location, photo albums and videos and an easy-to-use chat and messaging function. The site currently has around 20,000 members and growing.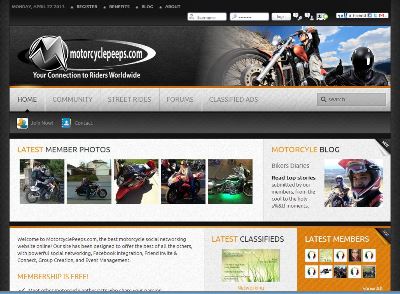 First impression is that this site looks great. It also has an impressive interface and an edgy design. The forums aren't quite as active as Cycle Fish, but it seems like this social site is growing. It appears geared most to people who want to share information and tips on rides they've been on. The site lets members use free personal classifieds to sell items in their profile. The community map is another great feature. It shows you a map with pictures of members that are currently online in real time. The site features a few interactive games with more planned for the future.
HarleySpace.com
Sadly, HarleySpace.com is no more. Site owner James Coulbourne was sued by Harley-Davidson last year for trademark infringement, and despite putting up a pretty major legal fight, he at least at this time does not have the site up. The details if you're interested.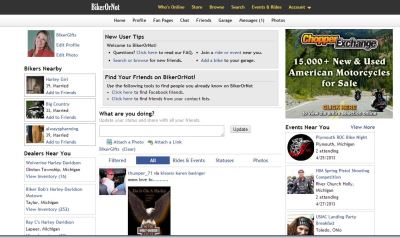 This site is perhaps the best at accomplishing the goal of getting bikers connected with other bikers. The Bikers Nearby feature actually displays the profiles of members in your area in the left of your screen. With a few clicks you can add them to your network. This site takes a lot of its cues from Facebook. It has a news feed, status wall, and fan pages. Speaking of ... you should all check out and friend Biker Gift Shop's Biker or Not Fan Page right now.
Done? Okay, good. Now, the site has all the expected features to let you find rides and local events. The site is also set up to work well as dating site. In fact you can't even create a profile without giving a relationship status.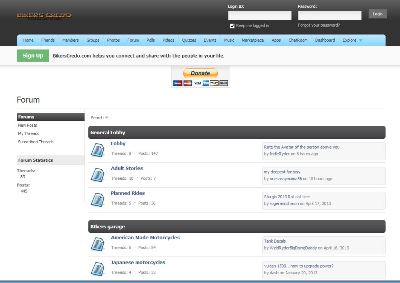 This one gets an asterisk for adult content. I saw plenty of male private parts, but no unclothed women, so don't get too excited. Over all a little creepy and the interface could use some work, but they do have a pretty active market page if you have items to sell.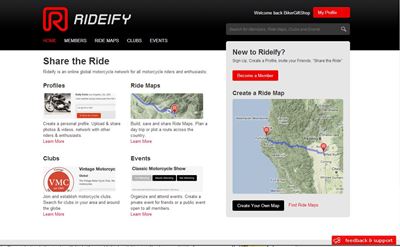 If you are planning a motorcycle tour or a weekend getaway ride, this site is an excellent planning tool and a pretty solid way to network with motorcycle riders as well. The create a map feature is one of the more unique tools. Just enter your start and finish and the site will create a map with topographical details. You are then able to share maps with friends or clubs to plan rides. Members can post and share photos and videos as well.
Biker Dating Sites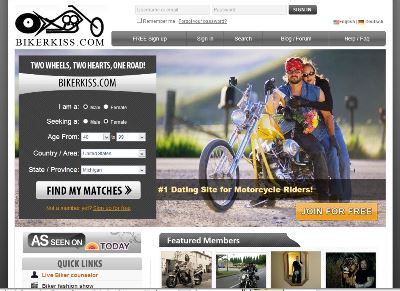 Having trouble finding enough bikers on Match.com. In that case BikerKiss.com might be the right alternative. It has a clean, easy-to-navigate design, and has plenty of features to get members a date. You put in your age and location and the site finds potential matches. Once you have your list, you can wink or message.The set-up should feel familiar to online daters with the exception that you already know for certain you have one thing in common. A great first-wipe-out-on-your-bike story.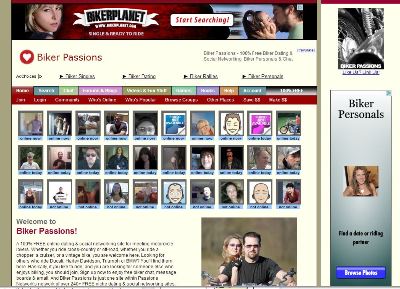 This is a free dating site for bikers. It doesn't have the bells and whistles of some other sites, but you can chat, use the forums and get to know other biker singles.
That's what we've got for now. I know there are dozens of other sites out there, and if you have another favorite site or know of some we missed contact us and we'll update. You are also welcome to check out our store pages for a little biker shopping break from all your social networking.