Custom Motorcycles at the Progressive International Motorcycle Show
The Progressive International Motorcycle Show was in the Detroit area last weekend, and the fam and I decided to check it out. Because of the icy roads and falling snow, no one was actually riding their motorcycles to get there. But despite the weather, the place was packed - with people and motorcycles. If you're in the market for a new bike, I highly recommend the show, which is basically a glorified commercial for all of the brands there. And there are a lot. Harley Davidson, BMW, Honda, Triumph, Indian, Yamaha, Ducati, Victory, Kawasaki, Suzuki; pretty much everyone is there with their latest models.
Like last year, the J&P Cycles Ultimate Builder Custom Bike Show was the highlight of the show for me. Here are a few of my favorites from the contest.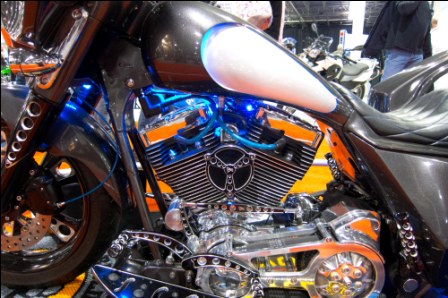 "Fat Ass Bagger" - a Custom 2003 Harley Davidson FLHTSI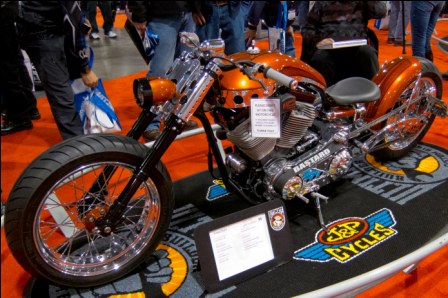 "Bastard Deluxe" - A Custom Motorcycle from the Progressive International Motorcycle Show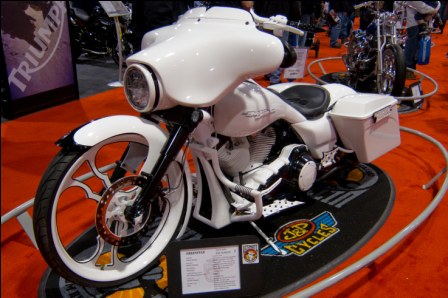 "Checkmate" - A custom 2011 Harley Davidson FLHX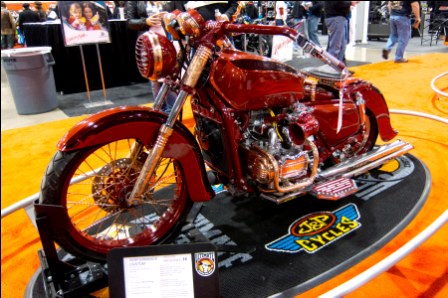 "El Vaquero" - A custom Honda GL 1000 Gold Wing motorcycle
Another high point from this year's show was seeing the PJD Armed Forces Honor bike. As a fairly loyal American Chopper viewer, I saw the episode where Paul Jr. built that bike, and it was a totally different experience seeing it in person. The detail on that thing was really incredible. I was also struck by how big it is. I actually felt a little bad about making fun of it in my blog a few months ago. It is far more impressive in person than on TV. We did our best to capture the moment in photos, but it's one of those things where I guess you have to be there.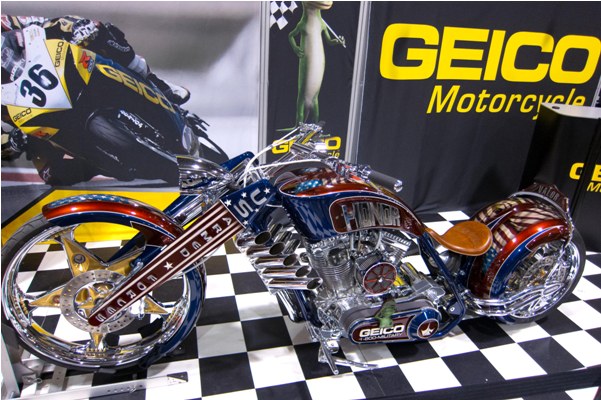 Paul Jr. Designs "Armed Forces" chopper for GEICO as seen on "American Chopper"
The show is still traveling, and they have a lot more information on their website than I care to go into here. http://www.motorcycleshows.com/