Wooden Motorcycle on a Weekend Trip to Detroit
You probably think your motorcycle was made with attention to detail, but on a recent trip to the DIA in downtown Detroit, my family and I got to enjoy this piece of artwork.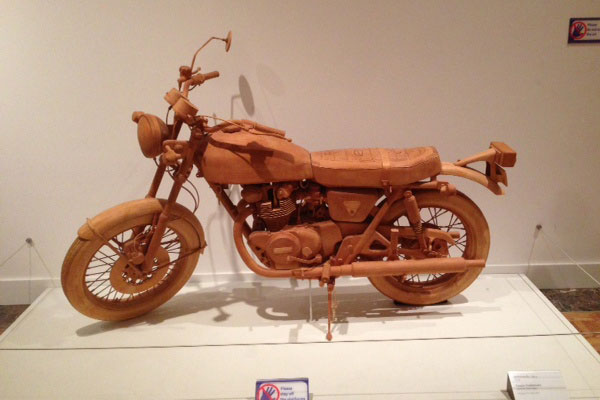 The life-size motorcycle is carved completely out of wood. The artist was sculptor Fumio Yoshimura who created the work in 1973, and in person it looks like you could hop on, rev it up and drive past the Andy Warhol prints in the next room. Yoshimura became famous for his sculptures of tomato plants, kites, sewing machines and other very exact looking objects, but we all agreed the wooden motorcycle was his best subject, although I read he actually sculpted a full-size hot dog cart during his career!
So even if it won't run, it sure looks pretty. (You can almost say the same thing about a lot of OCC's creations, but anyway).